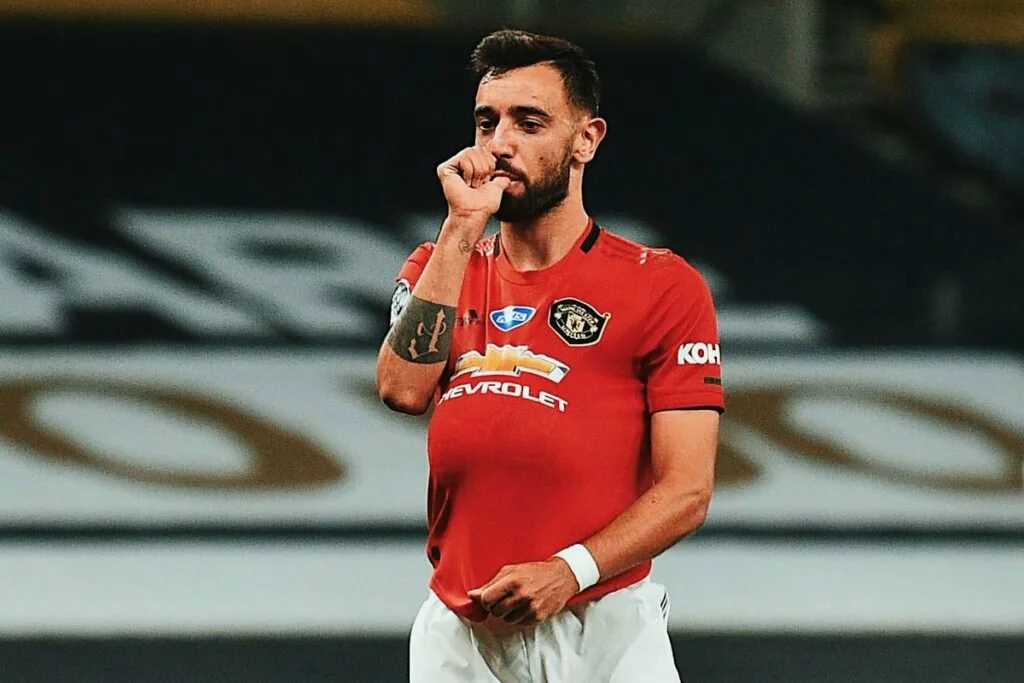 Manchester United midfielder Bruno Fernandes has called on his teammates to prepare and put up a solid fight in a bid to win the English Premier League title next season. The Red Devils are currently the second team on the league table and are behind neighboring rivals Manchester City, but the title looks already wrapped up by the Etihad club.
Since he arrived from Portuguese outfit Sporting Lisbon in January last year, Fernandes has been the club:s best player and has continued to increase his goals and assists tally since then. He has been putting in strong performances and has also been inspiring his teammates to have a winning mentality.
Fernandes joined United at a time when Pogba was injured and it was going to be hard to replace the Frenchman. However, the Portuguese midfielder rose to the occasion and proved his doubters wrong. He performed beyond expectations in his first season in England and was on the lips of every football fan. The former Sporting Lisbon man has now urged his side to prepare for a tougher battle against current league leaders Manchester City, as well as Liverpool and Chelsea.
Speaking to the club's official website, Fernandes said that before joining the club, he knew it was going to be a tough task to win the league but insisted that he was ready for the challenge and that's why he agreed to join the Red Devils. He has formed a strong partnership with Pogba since the 28-year-old returned from injury and since then, the two midfielders have been remarkable for the Old Trafford side.
Fernandes says that United do have everything it takes to win the Premier League title and that they only need to first believe, then work towards it and they'll win the title next season.