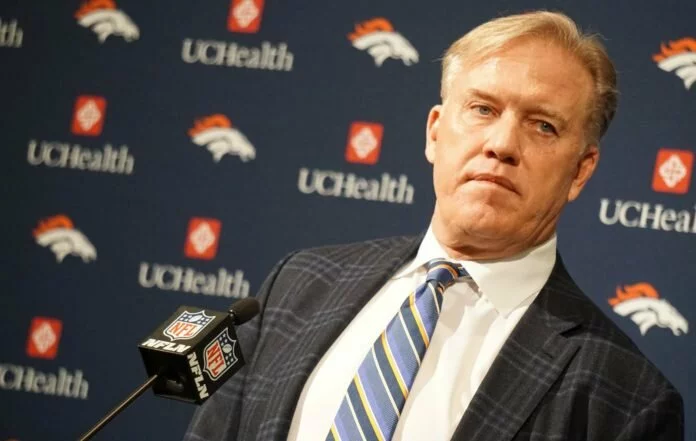 The NFL's free agency period is just around the corner, and Broncos fans are again hoping General Manager John Elway will once again open up the checkbook to reload the team for another super bowl run.
Improvements on both the offensive and defensive lines, depth upgrades, an offensive playmaker, and a veteran quarterback all rank high on fan's wish lists.  The Broncos will enter free agency with over $40 million in cap space, and with few in-house free agents, it's not hard to dream up scenarios where Denver lands several stars as they did in 2012, 2013, and 2014.  However, fans may not be cognizant of two league-wide trends that are brewing and that may damper such fantasies.
Record Cap Space
It's been announced that the 2017 salary cap will be $167 million, an 8% raise over 2016 and a 36% raise from 2013.  These tremendous gains in cap space have come while the rookie wage scale has significantly reigned in the amount teams must spend on draft picks and other players with fewer than 4 years in the league.
Gone are the days of players like Sam Bradford receiving $78-million contracts before stepping on the field.  Now, top draft picks are locked into contracts that pay very modest salaries, starting at roughly five million per year for the number one draft pick, and quickly falling off to $465,000 for late round draft picks.
Over the past few years, teams have been able to stock more and more of their rosters with cheap young players, saving significant amounts of cap space in the process. Any unused cap space can be rolled over to the next year.  (On OverTheCap.com, you can read much about rookie contracts and the salary cap).
All of this has culminated with a record amount of cap space across the league, $1,145 million to be exact.  That is an average of $35.8 million per team, meaning the Broncos are only slightly above average.
For comparison, heading into last year's free agency, NFL teams had a combined $784 million in cap space or an average of 24.5 million per team. Heading into 2015, teams had 616 million or an average of $19.3 million per team.
A Weak Free Agent Class
All rookies come into the league on four-year contracts.  This means every four years, the entire draft class hits free agency at the same time, except for the players who were cut, extended by the team who drafted them, or first round players who received the fifth-year team option.  This year, it's the 2013 draft class that is set to hit free agency.
2013 was arguably Elway's worst draft. That year, the Broncos picked picked players like Montee Ball, Quanterus Smith, and Tavarres King.  In fact, only Sylvester Williams and Kayvon Webster stayed with the team for more than two seasons.
While this draft was certainly disappointing, Elway was not alone in struggling to find talent that year.
It's always hard to compare draft classes, but the search tools at Pro Football Reference do allow for several metrics to be examined across classes.  One is the number of players who receive Pro Bowl or All-Pro accolades.  Another relies on "AV" or "approximate value", a stat developed by PFR.
You can read much more about the methodology here, but the idea is that it provides a way to compare a player's season or career to those who play a different position, or in a different era. The metric is not supposed to be used as an exact measure of a players' value, but to provide a reasonable estimate. When examined across an entire draft class, it works quite well.
Finally, it's possible to look at how many players for each draft class played in or started a certain number of games.
The first table shows the number of players from each draft class that met benchmarks during the first four years of their career or while they were on their rookie contracts.  The second examines the same trends but focuses just on players' fourth year, or what was essentially their contract year.
The trend is especially clear when looking at how players performed during their fourth year.  Comparing 2013 to 2011, only half as many players made the Pro Bowl, were named All-Pros, or achieved an AV of 8 or 10.
While these trends may not seem large in absolute terms, even small differences can have a big effect on the free agent market.
Teams tend to prioritize locking up their own free agents whenever possible.  If teams have multiple pending free agents they want to re-sign, they will likely be able to lock up only a few, and several will hit the market.
If teams only have a couple quality pending free agents, teams will choose to lock up all or most of them, and significantly fewer will hit the market. This effect can also cascade. As teams realize the class may be weak, they may be more likely to re-sign their own, further weakening the free agent pool.
It's important to note that not all pending free agents are from the 2013 draft class.  There are veteran players, such as linebacker Demarcus Ware, whose second or third contracts have expired and are set to become free agents.
There are also what is known as street free agents, or players who were cut from their former team either due to cap reasons or declining play. Normally players in these categories are older veterans. This could be another trend to watch. Compared to previous years, more of the big money may go to older players.
Comparison to Last Year
Last year, even though teams entered free agency with only about two-thirds as much cap space as they currently have, we still saw some large contracts handed out to mediocre players.
Broncos fans, of course, know about Brock Osweiler. The Texans signed the quarterback to a 4-year, $72 million deal that included $37 million guaranteed.  Defensive end Olivier Vernon got 5-years, $85 million with $52 million guaranteed from the Giants. Malik Jackson got 6-years, $85 million with $32 million guaranteed from Jacksonville.
They all cashed in, even though none of them had even been to a Pro Bowl.  Josh Norman (5 years, $75 million) earned a deal that pays him nearly double what Chris Harris Jr. makes. Mohamed Sanu  received a large deal despite a mediocre tenure in Cincinnati that saw him catch only 33 passes without a touchdown the prior year. These are just a sampling, but we may see some deals that blow these out of the water this week.
What it Means for the Broncos
It is hard to know exactly what to expect when NFL free agency kicks-off later this week. Teams could choose to roll over unused cap space rather than engage in bidding wars over mid, or low-level talent.  The future is always murky, but if the cap increases slow or completely stop in the coming years, teams who rolled over significant portions of the cap may hold a larger than normal advantage.
However,  it's fair to expect plenty of head-scratching contracts in the next few days. This is the NFL, after all.
Late last month, the Broncos were narrowly outbid for defensive lineman, Earl Mitchell. He ultimately signed with the 49ers, who offered him a four-year, $16-million contract with $5.5 million coming his first year.
Earl Mitchell is not a star player.  He just turned 30 and has only started 38 games in his seven-year career. He hasn't recorded a sack in two and a half years.  Pro Football Focus ranked him 78th out of 127 interior defensive linemen. Back and calf injuries forced him to miss 11 games over the past two years.  He played a little better prior to 2015, but it seems wishful to think he'll shake off his injuries and revitalize his career in his 30's.
Three years ago, it would have been expected that a player like this would sign for maybe double the veteran minimum (approximately 1.5 million per year), receive little guaranteed money, and still be required to fight for his roster spot in the preseason.
This leaves teams with a dilemma: overpay for mediocre players with looming question marks like Earl Mitchell, or be outbid.  It's the same story for the Broncos at left tackle.  With the recent news that 35-year-old All-Pro Andrew Whitworth will likely re-sign with Cincinnati, the consensus is that Okung is the clear-cut best left tackle available.  He may not have been worth the $12 million option the Broncos chose not to pick up, but there are few viable left tackles available on the market.
Worse, several contenders, including Minnesota and Seattle, are desperate to improve their line play and have the cap space to overpay.  If the Broncos try to strike a hard bargain, they may be left very displeased by their ultimate selection.  Fans will know in a couple weeks who the Broncos end up signing, and how that cost compares to Okung's declined option.
As deals are announced in the coming weeks, keep all this in mind. If the salary cap keeps rising even modestly, contracts that seem outrageous now might seem like bargains later.
Two years ago, there was frequent talk about how the Broncos would have to cut cornerback Aqib Talib after 2016 to save $10 million in cap space.  While that talk has been put to rest mostly by his high level of play, it also doesn't hurt that the cap has risen significantly, and now $10-12 million is a very reasonable cost for even an average number one Cornerback.
This may be the start of the new normal.